Mapit GIS is an exclusive authorised Geneq Inc. distributor in the UK and a "Mapit" software provider for Android OS. From meter to centimetre we have equipment that will help you make your map or complete the survey tasks. Whether your solution is CAD, GIS or something else we can find the right solution or point you in the right direction.
We have been working in the GIS industry since 2000 and can provide also dedicated consultancy or design the solution for your workflow.
Claim your 1-year subscription to Mapit Spatial with any receiver purchase. 

Mapit is a professional, stand-alone, cost-effective mapping and surveying tool designed to enhance productivity while you are out there in the field compatible with Android OS.
Design your survey forms, organize data on layers, work offline with mbtiles base-maps, access WMS services, use GPS tracking to capture your line and polygon features, record GNSS metadata and much more to discover.

The app is widely used by professionals around the world and can be easily adapted for different applications from agriculture and forestry to road construction, geology, land surveying and solar panel solutions. Personalized settings and flexibility make this app fit for purpose tool which will enhance your surveying workflow.
The application is fully compatible with all SxBlue lines with a direct connection via Bluetooth or via the SxBlue Toolbox when centimetre accuracy is needed.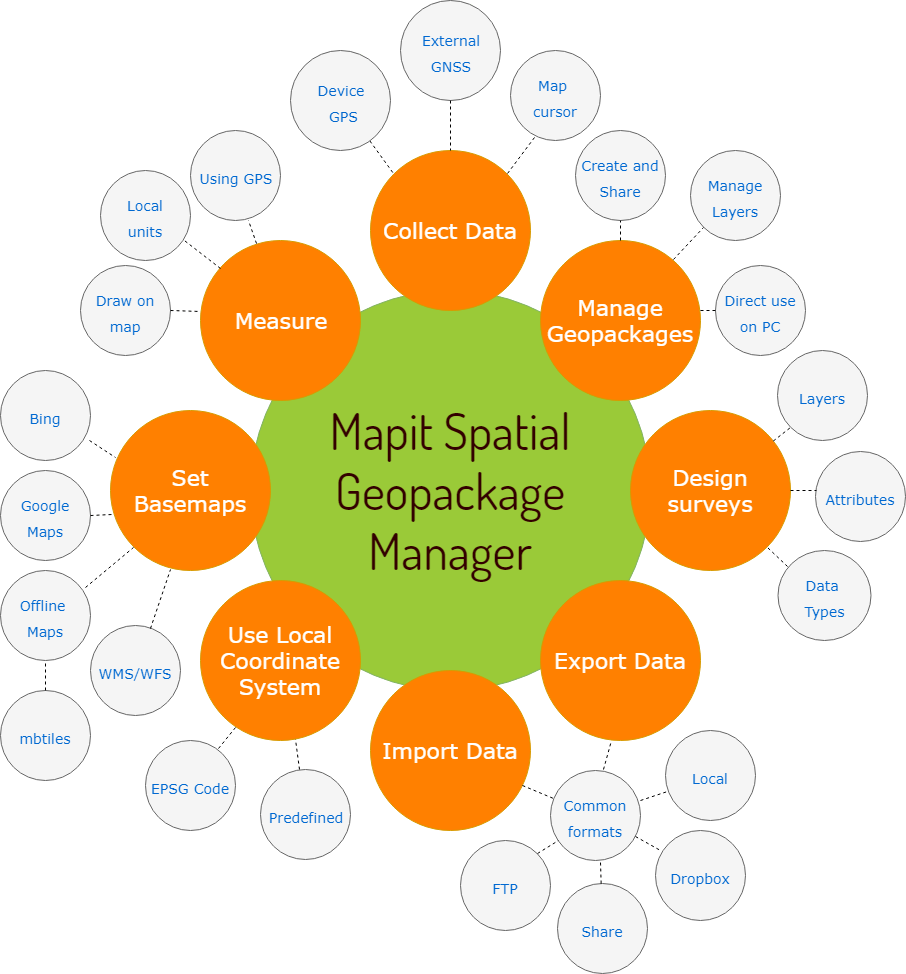 About SXblue

Geneq inc. welcomes you to SXBlueGPS.com, home of your real-time submeter Bluetooth GPS receivers.
Since 1972, Geneq inc., Montreal (Quebec, Canada), specializes in providing state-of-the-art scientific instrumentation to the industry. For the last 15 years, the company has been a leading supplier of GPS receivers and field data collection solutions through its geomatics department.
In 2003, Geneq introduced its own brand of real-time GPS receiver with the SXBlue GPS, the world's first submeter Bluetooth receiver. With unique revolutionary technology, the SXBlue GPS is also the first GIS/Mapping grade receiver to achieve submeter 2dRMS (95%) in real time without the need to post-process GPS data. The receivers use SBAS signals (WAAS, EGNOS, MSAS, and GAGAN) to their full potential and as the only needed source of differential correction, even for forestry applications. The latest addition to the family, the SXBlue Platinum, with support for Atlas service, shows the company's commitment to providing worldwide submeter solutions to its customers.
This field-proven technology now opens the door to support true mobile GIS initiatives. Finding assets, collecting new data and updating maps accurately and independently of any third-party post-processing software has become possible today.
The flexibility of these receivers allows the user to build field data collection systems around specific needs and choices of computer platforms with the freedom to upgrade as mobile solutions evolve and grow. Geneq also offers a complete line of rugged Pocket and Tablet PCs in the SXBlue Handheld series and is committed to a user guaranteed satisfaction.